I still have a few unfinished posts that I need to finish before posting, but I have something I could post in the meantime.
First, guess what kind of tea this is.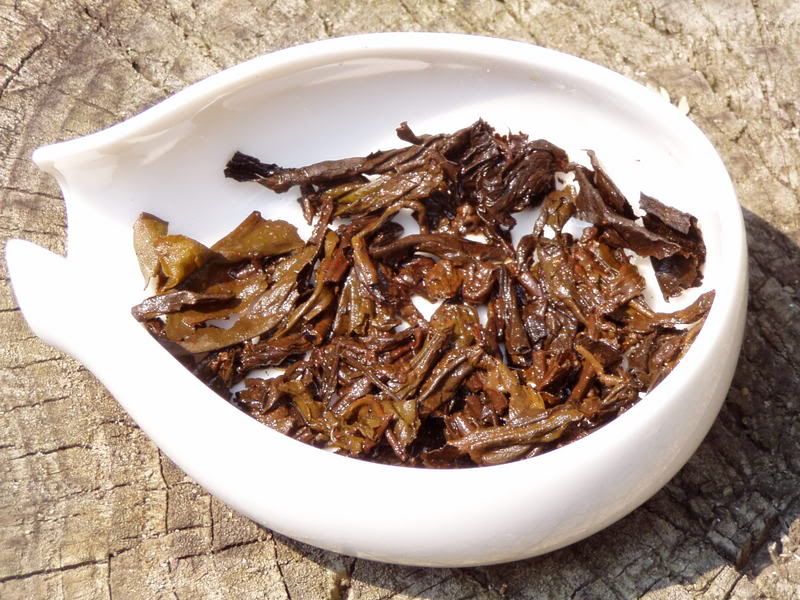 And, a picture of my yixing collection.
Top (left to right): Lapsang souchong, Retired lapsang pot, shu.
bottom: High fire oolong, Tieguanyin, Sheng, Dancong (and light oolong).